SAM ACADEMY is located at 750 N Street in Downtown Sanger, California.
Office, Science Workshop drop in and Music Studio hours vary. See below.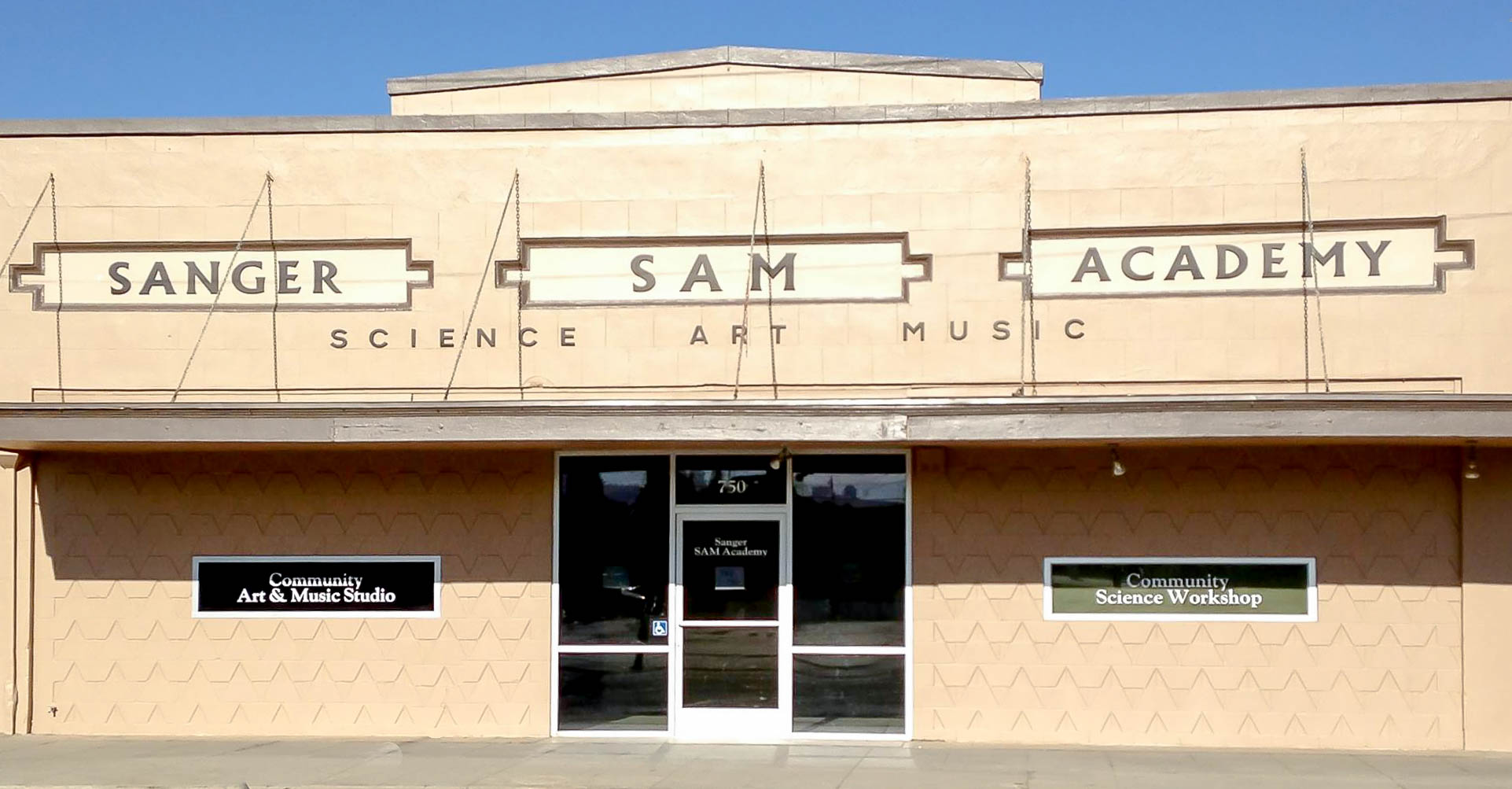 ---
The Community Science Workshop Network (CSWN) and SAM Academy in Sanger provides effective Positive Youth Development(PYD), gang and drug prevention education, and educational enrichment programs that also engages Sanger youth and parents as mentors and community leaders. In addition, we sponsor Scouts and parent education programs that together with partner organizations have become a 'community within a community' with a focus on supporting youth.
Office Hours:
Office phone: 559-399-3090
Sunday – Monday – Closed
Tuesday – Friday – 10:00 am – 7:00 pm
Saturday – 9:00 am – 4:00 pm
Free drop in science and maker workshop 9:00 am- 12:30 pm (students must be 6 and older)
---
Science & Art Workshop After school program:
The SAM Academy programs also provide opportunities for underserved youth to tinker, make, and explore their world through activities embedded with the arts, science, technology, engineering, and mathematics (STEAM). Since opening six years ago (2013) in downtown Sanger, the CSW and SAM Academy, a 501(c)(3) non-profit, has provided after-school, weekend, spring, winter, and summer programming to Sanger youth and families through affordable and non-traditional learning environments.
Summer camp programs will begin on July 8 and run through August 2, 2019. Please go to Summer STEM and Robotics Camp page for more information – registration info will be posted soon. 
Check out our Calendar for Special events and Schedules!
---
Music Studio Hours (by appointment only):
Music lessons by arrangement Tuesday- Saturday.
Sunday – Monday – Closed
Tuesday – Friday – 10:00 am – 7:00 pm
Saturday – 9:00 am – 4:00 pm
[su_gmap width="30″ height="100″ address="750 N Street Sanger, CA "][/su_gmap]
---
*Music lessons by appointment please contact us to schedule for available times. Please call for holiday schedules – 559-399-3090
*School and classroom visits and study trips by arrangement Monday – Saturday.