SAM ACADEMY is located at 750 N Street in Downtown Sanger, California.
Mail to: SAM Academy, PO Box 1307, Sanger, CA 93657
Office, Science Workshop drop in and Music Studio hours vary. See below.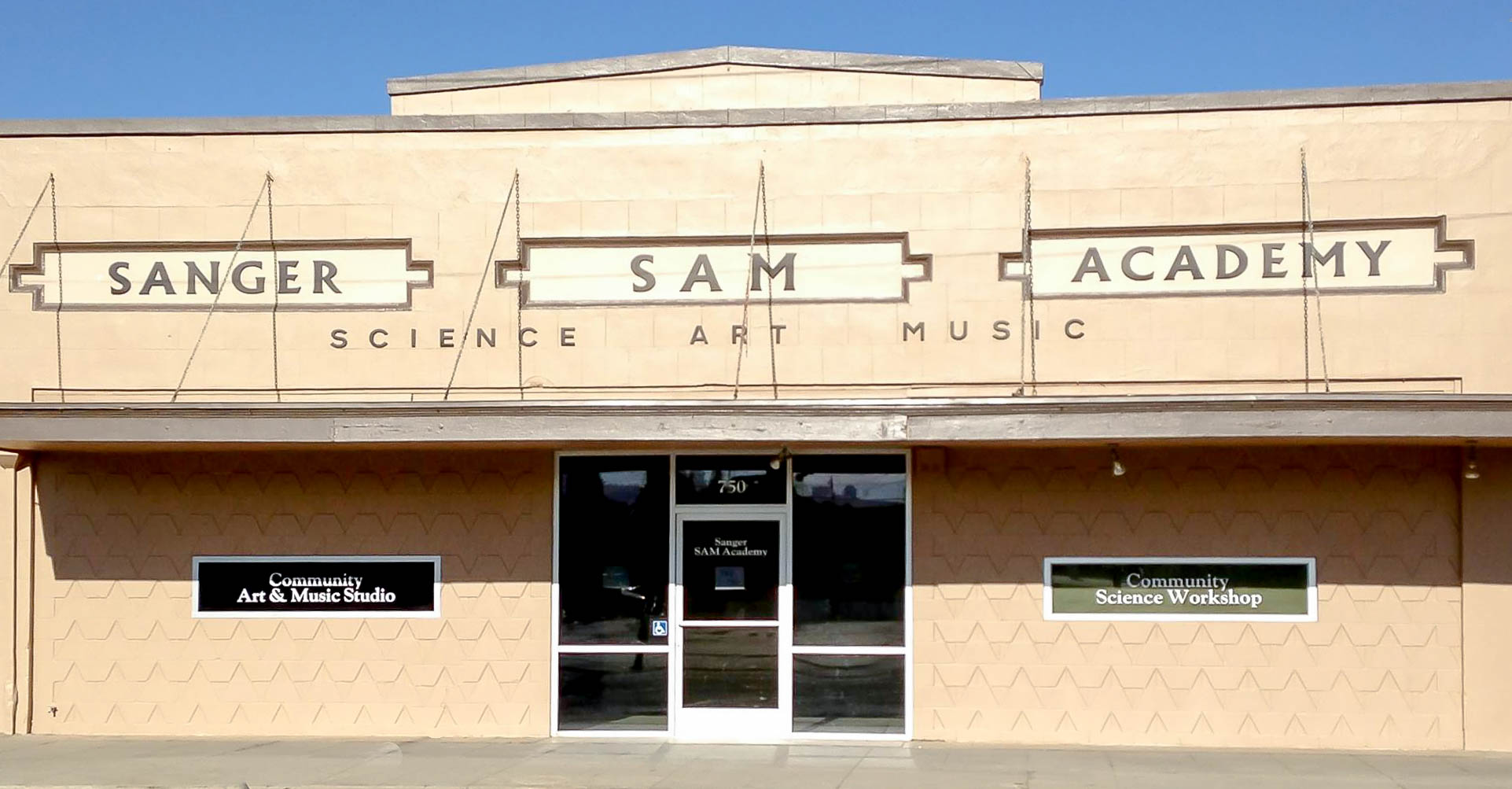 ---
The Community Science Workshop Network (CSWN) and SAM Academy in Sanger provide effective Positive Youth Development(PYD), gang and drug prevention education, and educational enrichment programs that also engage Sanger youth and parents as mentors and community leaders. In addition, We sponsor Scouts and parent education programs that together with partner organizations have become a 'community within a community' with a focus on supporting youth.
Office Hours: 1:00 pm – 7:00 pm
Office phone: 559-399-3090
*Music lessons by appointment please contact us to schedule for available times.
---
Science & Art Workshop on Saturdays:
The SAM Academy programs also provide opportunities for underserved youth to tinker, make, and explore their world through activities embedded with the arts, science, technology, engineering, and mathematics (STEAM). Since opening six years ago (2013) in downtown Sanger, the CSW and SAM Academy, a 501(c)(3) non-profit, has provided after-school, weekend, spring, winter, and summer programming to Sanger youth and families through affordable and non-traditional learning environments.
Saturday programs will begin in September 2021 depending on the COVID-19 status. We will not open for Saturday program until the current surge ends. Music studio lessons will continue as scheduled.
Check out our Calendar for Special Events and Schedules!
---
Music Studio Hours:
Music lessons by arrangement Tuesday- Saturday
Sunday – Monday – Closed
Tuesday – Friday – 1:00 pm – 7:00 pm
Saturday – 9:00 am – 2:00 pm
[su_gmap width="30″ height="100″ address="750 N Street Sanger, CA "][/su_gmap]
---
*Music lessons by appointment please contact us to schedule for available times.
*School and classroom visits and study trips by arrangement Monday – Saturday.